Notice: Undefined index: info in /data/szui/wordpress3/wp-content/themes/tsc/syp/templates/news-details.php on line 53


Home / Market Intelligence / Trade Show Information / Vietnam's must-attend O2O expo dedicated exclusively to international sourcing
Vietnam's must-attend O2O expo dedicated exclusively to international sourcing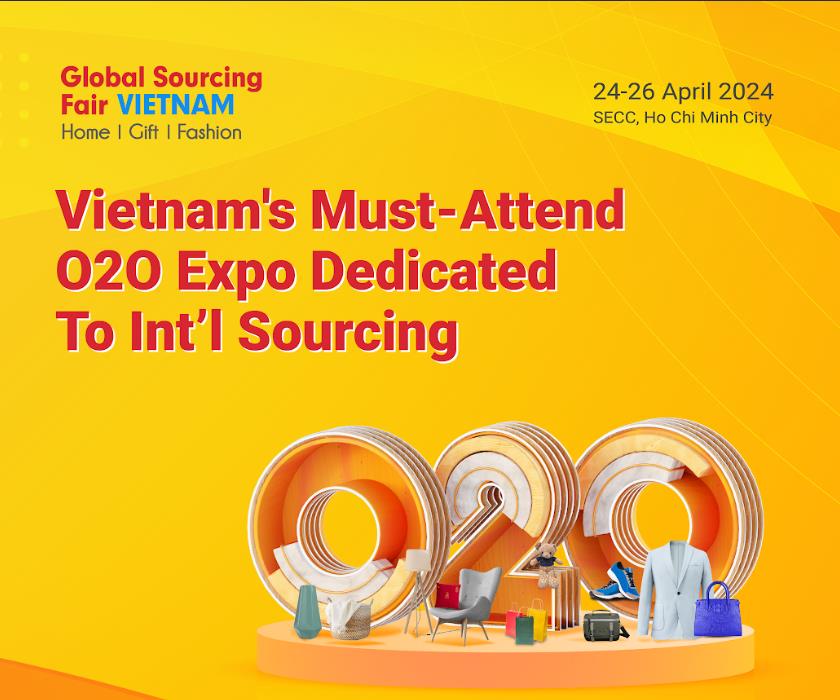 After the resounding success of the previous expo, we are back with a bang to provide you with unparalleled sourcing opportunities in Vietnam and beyond. The second edition of Global Sourcing Fair Vietnam is expected to bring worldwide sourcing demands to Vietnam and ASEAN, which is taken place from April 24-26 at Saigon Exhibition & Convention Center, Ho Chi Minh City. Its drive toward introducing the trendiest and state-of-art paradigm and leading sustainable development of the industry with its own diversified export-ready exhibits and products.
What can you expect from the upcoming expo? Here's a sneak peek: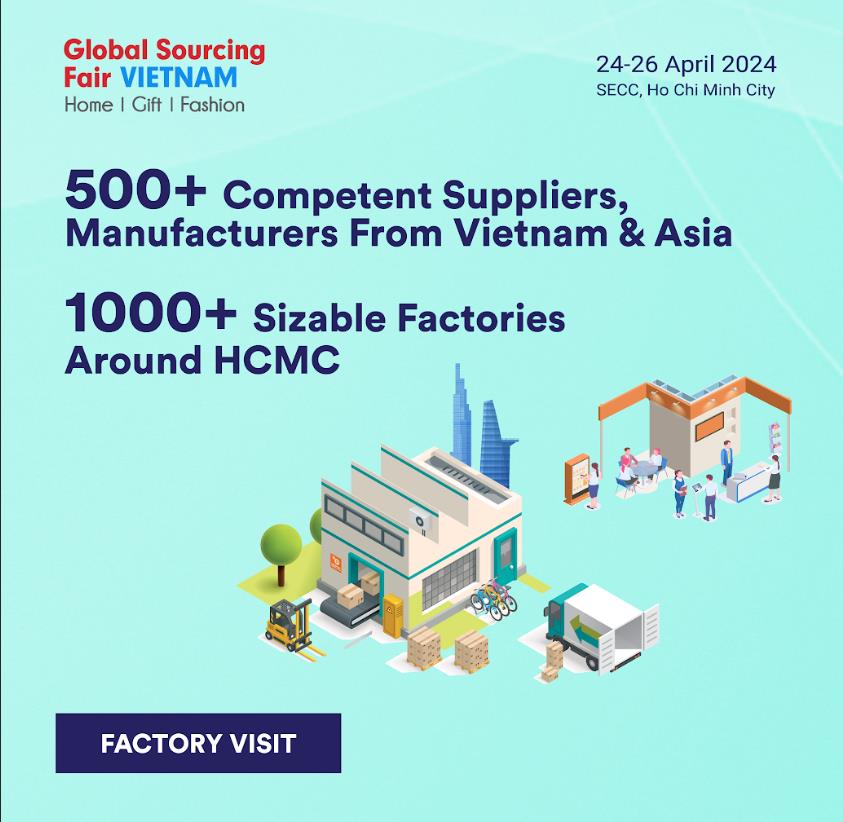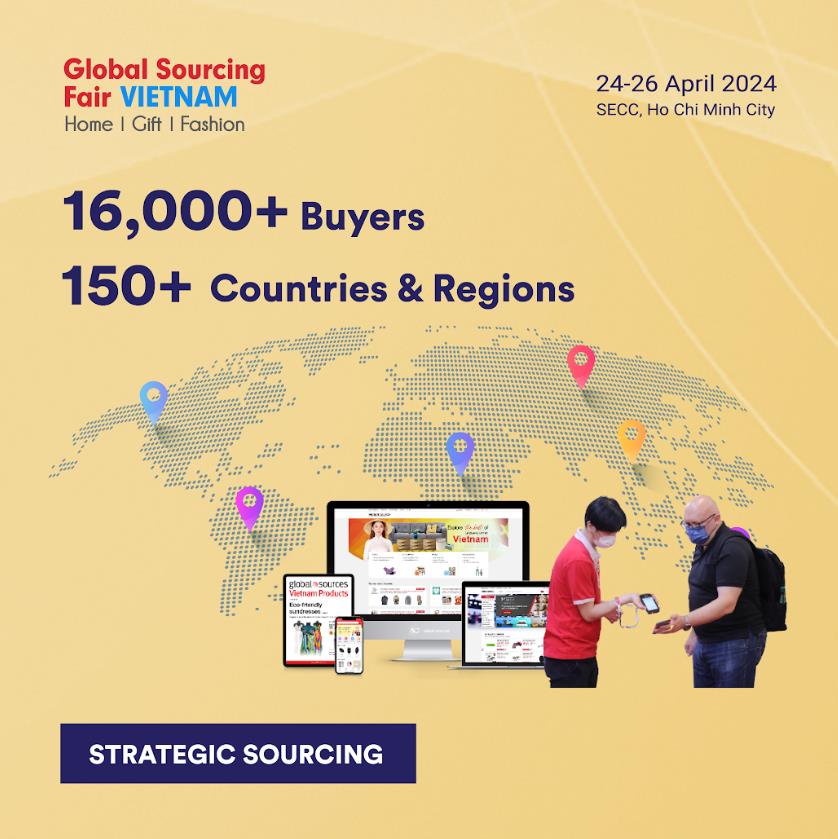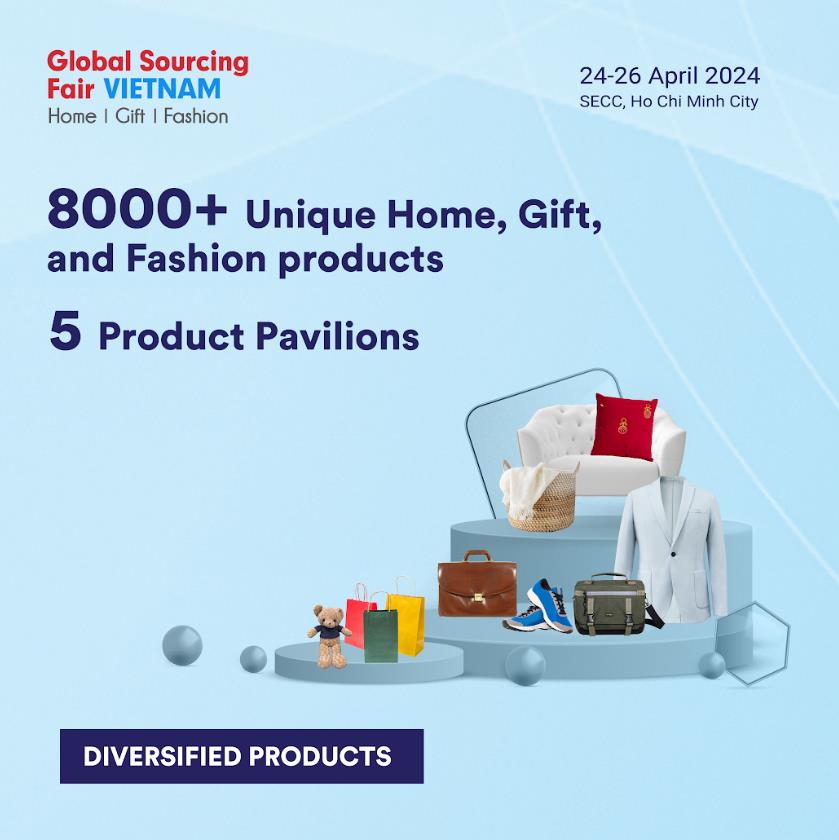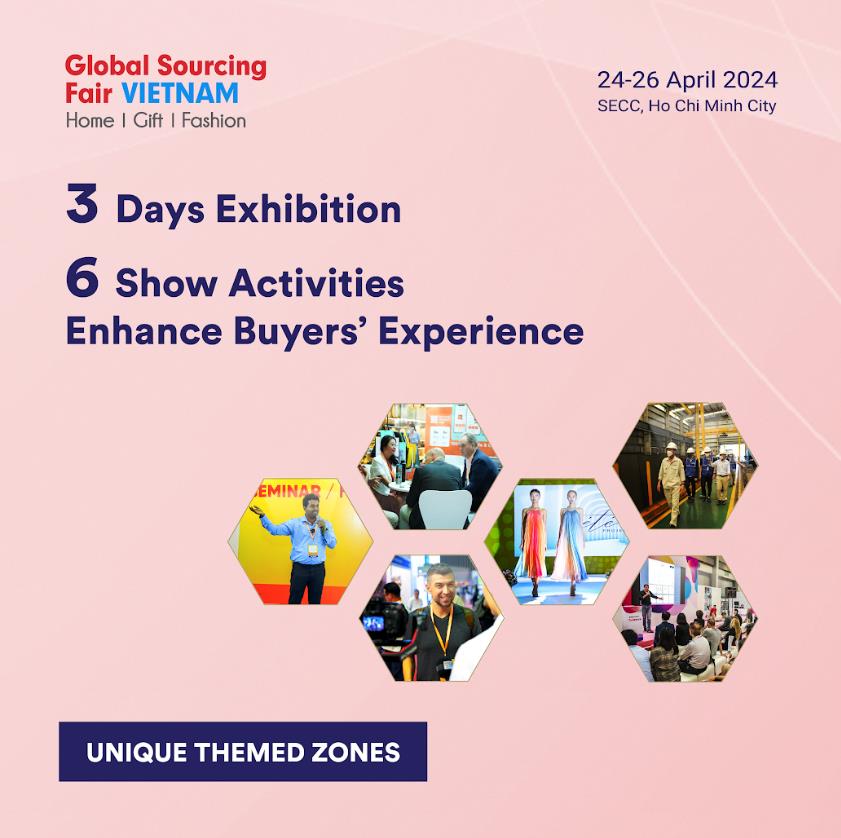 Save the dates, spread the word, and get ready for an extraordinary sourcing experience at the Global Sourcing Fair Vietnam 2024. Stay tuned for more updates, announcements, and exciting surprises. This is an event you won't want to miss!
---
Global Sourcing Fair Vietnam 2024
Date: 24th-26th April 2024
Venue: Saigon Exhibition & Convention Center (SECC), Dist.7, HCMC, Vietnam

Early bird registration for exhibitors is now open! Contact us for further inquiries and assistance:
Email: gsfvietnam@globalsources.com
Hotline: 84-28-7101-2828
Submit form to access Global Sources' exclusive services