In April 2023, Global Sources Hong Kong Show created a sourcing wave in Hong Kong. The two phases of the show, which lasted for eight days (April 11-14 and April 18-21), with all ten halls open in each phase, brought together the current hot product concepts and prevailing industry trends to provide buyers from all over the world with a wealth of sourcing choices. Exhibitors from all over the world, including Mainland China, Korea, France, etc., indicated that the atmosphere of the exhibition was favorable and they successfully exchanged ideas and made contacts with potential professional buyers.
---
01: Review of the super exciting content of the 8-day exhibition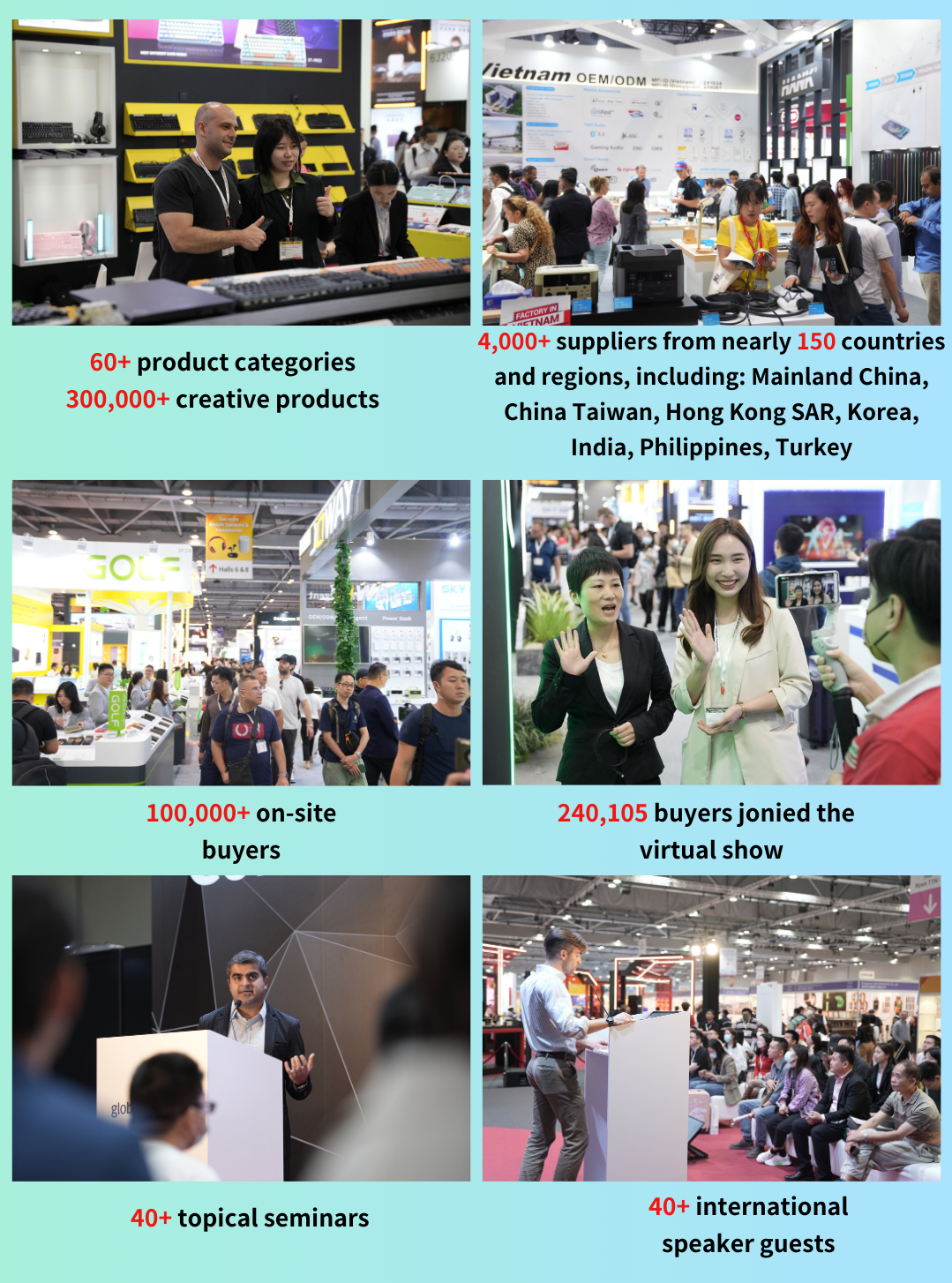 02: Top 10 hot sell products
03:Buyer testimonials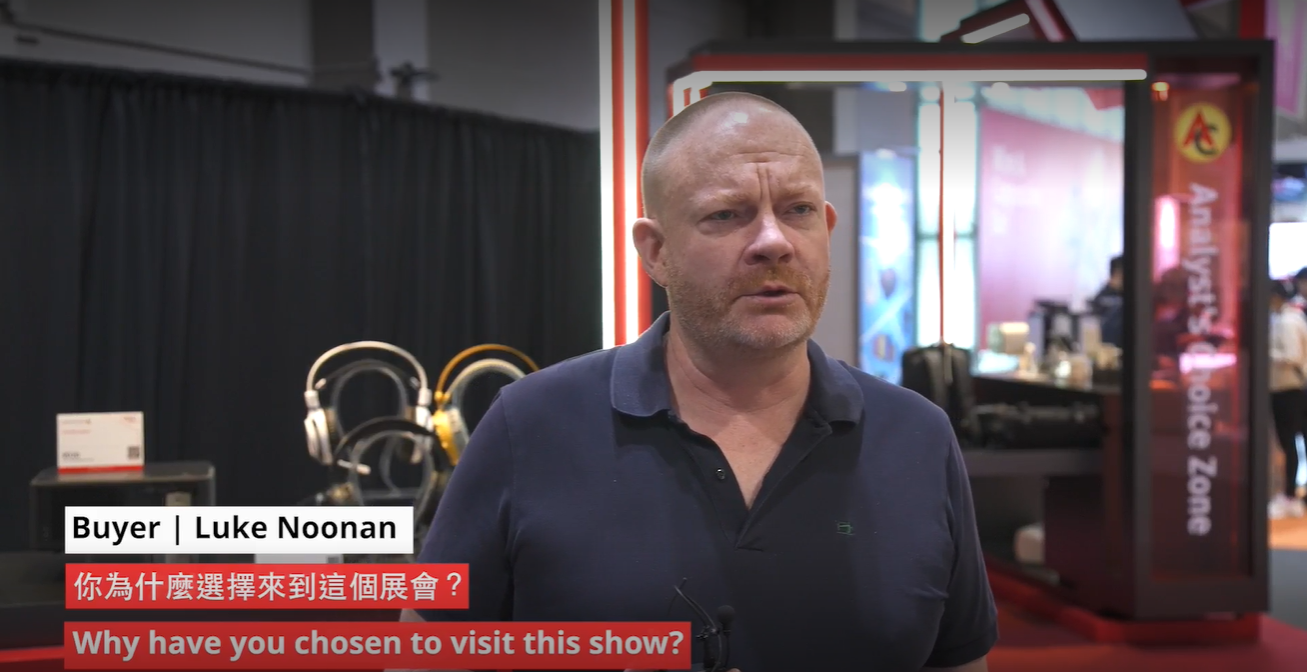 Luke Noonan 丨 Ireland
"I have been visiting Global Sources Hong Kong Show for about nine years. It's great to be able to meet suppliers face-to-face to discuss business! I'm eagerly looking forward to returning to the show because this Hong Kong show is a great platform for our company to find new brands and categories."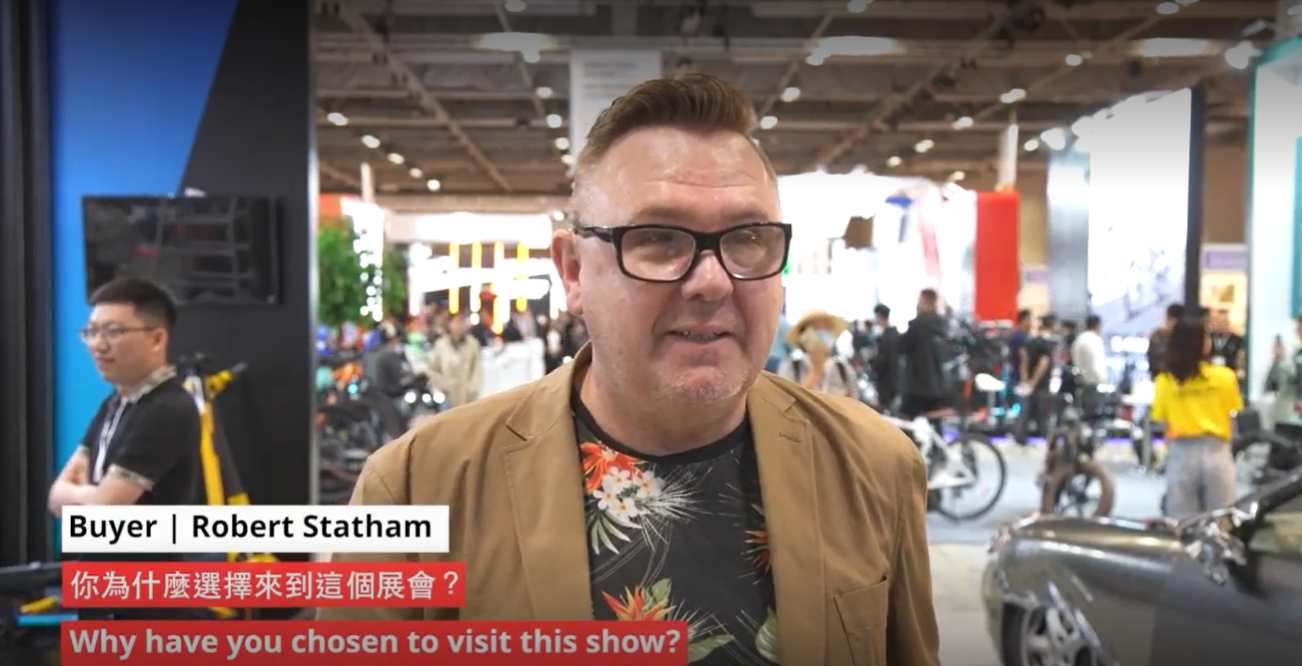 Robert Statham 丨 United Kingdom
"We came on site to source knowing that we would find a huge range of manufacturers and products here. This is the show that offers us the widest range of sourcing options anywhere in the world."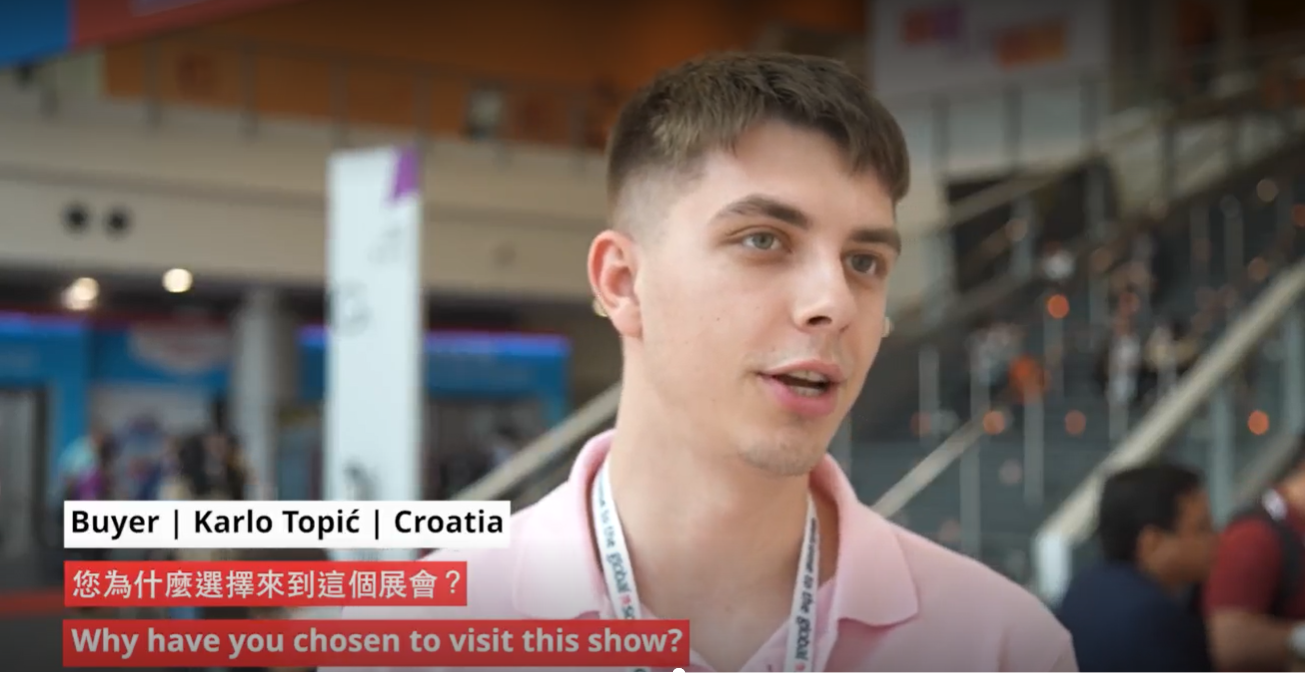 Karlo Topic 丨 Crotia
"We've heard a lot of rave reviews about the Global Sources Hong Kong Show. This year, we came to confirm those accolades."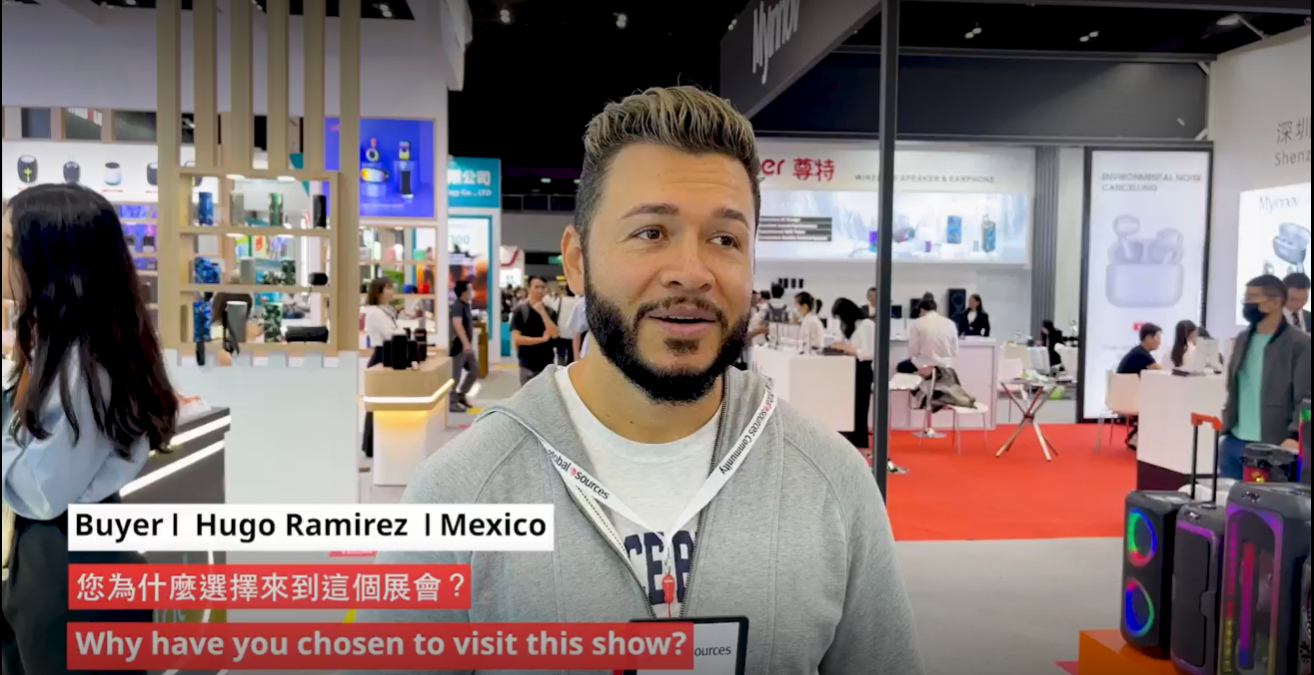 Hugo Ramirez 丨 Mexico
"We are very satisfied with this year's show. It is ideal for us to find suppliers and products. Over the past two years, the show has received comprehensive enhancements and improvements."
04:Global Sources App + Virtual Show:365 days of online viewing in anytime, anywhere
With the Global Sources App, you can easily preview exhibitors and products, plan your route to the show, and enhance your sourcing experience. e-Badge feature reduces the time you spend on registration and queuing for entry. In addition, you can scan the QR codes of exhibitors' booths, exchange and manage business cards, or share supplier information. After the show, you can still communicate with suppliers online to continue the interactive experience.

During this year's exhibition, not only the offline physical show was enthusiastically participated by exhibitors and many professional buyers, but also the online virtual show has attracted a large number of buyers at home and abroad who could not arrive on site.

Last but not least, we would like to invite you to visit 2023 Global Sources Hong Kong in October to discover more business opportunities and surprises!