After three years of the pandemic, buyers have become accustomed to purchasing online. With the end of the pandemic, the "online + offline" purchase mode will become mainstream in the future.
- According to the latest buyer survey conducted by Global Sources, global buyers' purchasing habits have changed drastically, with 70% of buyers indicating that they will conduct purchasing in both physical and online exhibition formats.
- According to Amazon's research, global business purchasing has shown a clear trend towards online purchasing, with 91% of business customers indicating a preference for online purchasing. By the end of 2022, 68% of business customers plan to complete their purchases online, and the number of business customers purchasing online is increasing rapidly.
- Global exhibitions are gradually recovering, and popular exhibitions in major industries will be re-launched one by one in 2023.
- The future of international trade is full of uncertainties and challenges, and suppliers need to keep up with the times and rise to the occasion.
Therefore, Global Sources has released a new online series of three major event formats to bring new business opportunities to suppliers.
---
Year-round industrial thematic activities
Make efficient and continuous precise buyer targeting
According to the latest traffic data report of Global Sources Online, it's crucial to grasp the distribution of scenario traffic, if suppliers wants to target buyers and gain more exposure from buyers.
In 2023, Global Sources will create a more specialized and verticalized form of new online exhibition series activities, giving full play to the advantages of precise matching of buying and selling, benchmarking offline industry exhibitions, and displaying comparisons around segmented industries to attract vertical buyers. There are different industry exhibitions every month and different theme exhibitions every month, which have periodicity and can better cultivate buyers' habits. High-starred buyers can also select the best circle of products, targeted selection, and targeted services!

3 thematic online campaigns
Precisely attach to industrial buyer
Global Sources thematic online show
Serving head suppliers from the vertical industry dimension, and building a global online exhibition mindset with exhibitions as the entry point.

Global Sources online showroom landing page
Secondary category navigation
Precise navigation of campaign-focused recommended L4 products.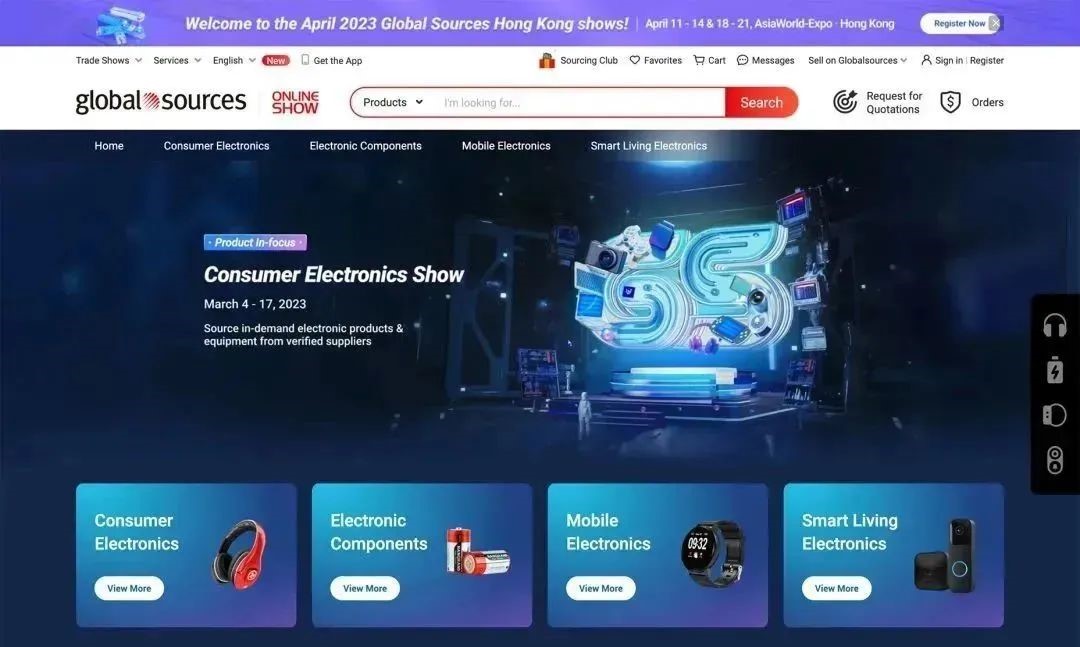 360° VR live show
Using 360° VR panoramic photography technology to show the equipment and environment of the supplier's plant in a comprehensive way to enhance trust.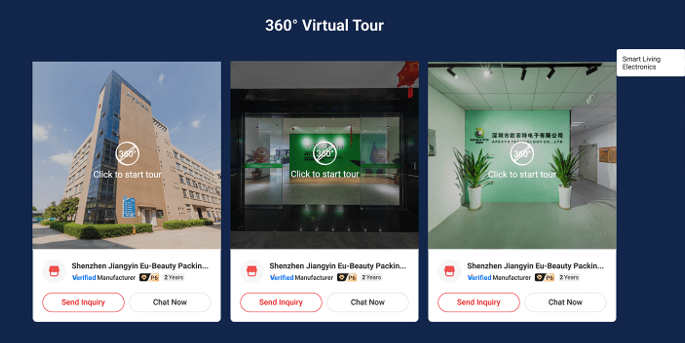 Quality supplier video section
Enhance SEO/SEM performance, enrich exhibition format and express the show information in multi-angle.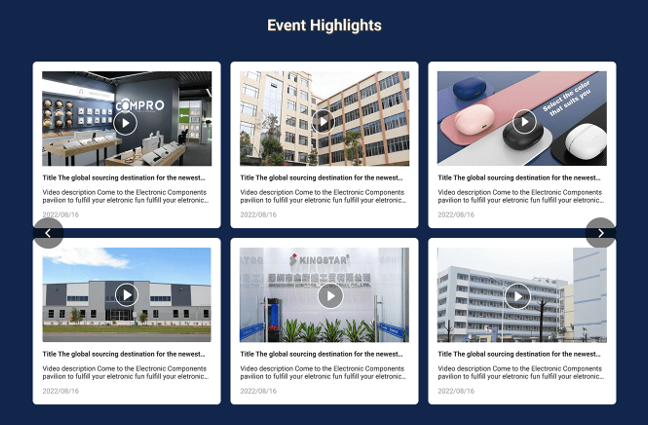 Quality supplier showcase
Hot sell product recommendation, directly hit the buyer's needs, reach millions of traffic community and obtain orders and stay one step ahead.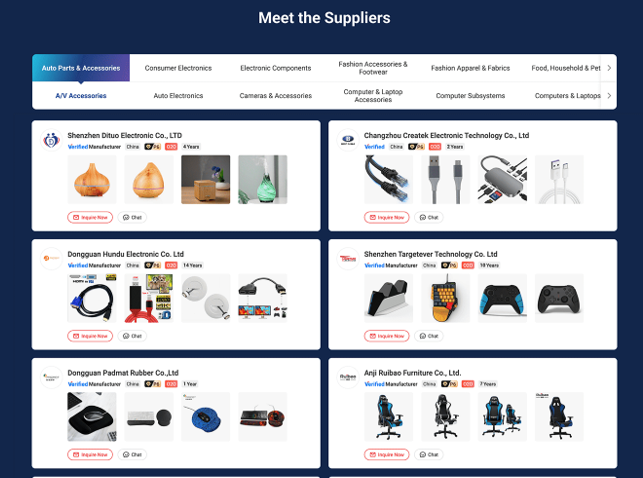 Quality product showcase
Precise navigation of campaign-focused recommended L4 products.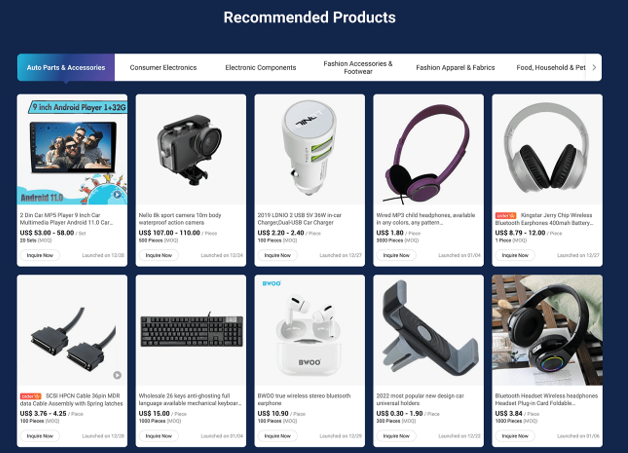 ---
Global sources online showroom
Focusing on festivals, holidays and world trends and hotspots, we integrate merchants from different industries to further enhance the coverage of merchants' products and increase their exposure.

Activity entrance
For supplier promotion, the campaign will layout web pages, 18 L1 categories and other top-flow promotion windows to help sellers quickly and accurately harvest buyer inquiries by fine-tuning operations for specific industries.
Home page event banner

Home page hero Banner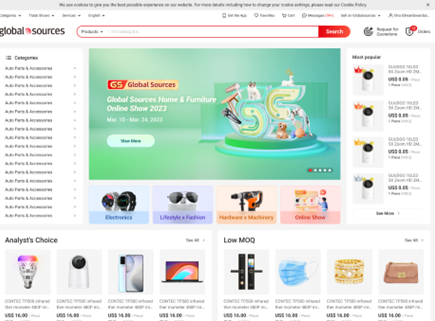 Sidebar Ad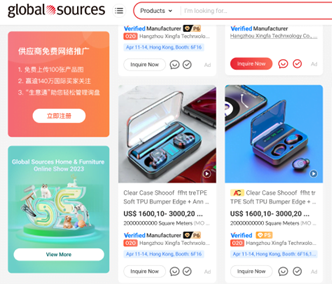 Bottom Banner

Make full use of the category traffic around the L1 category, flexibility to supplement different activity themes, daily maintenance service merchants.

Activity format
Bi-weekly events, 18 industry L1 categories*, will be changed every two weeks for merchants and product circle.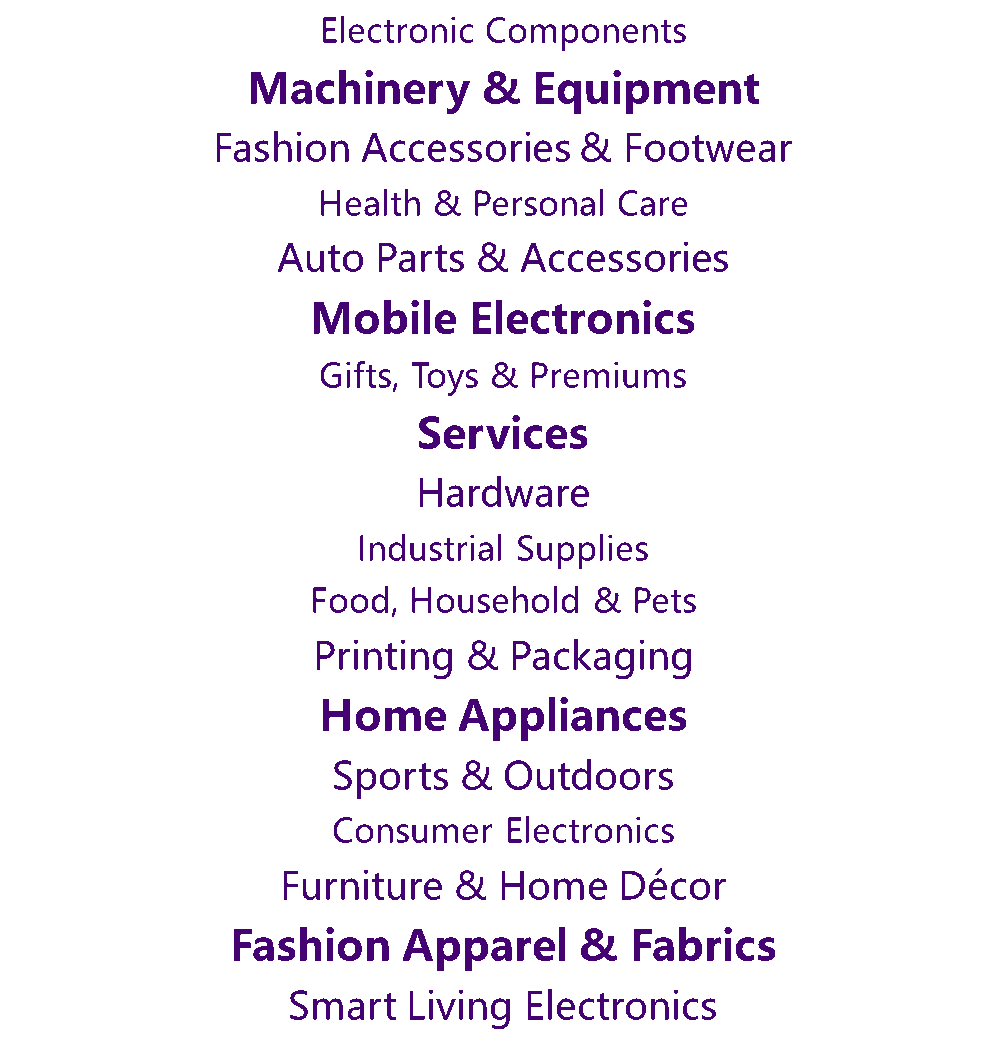 L1 category*
Activity entrance
Global Sources trends entrance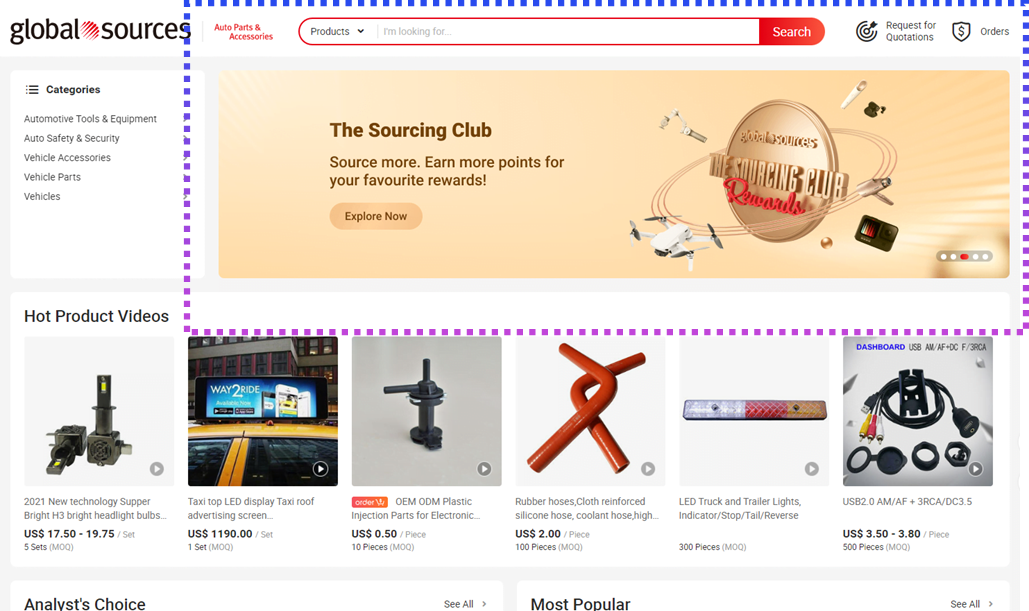 ---
Hurry and sign up as Global Sources supplier,
In this competitive trade era,
Get business opportunities one step ahead of others!
For more service details, please contact your sales representatives.