Data shows that 92% of online buyers are accustomed to browsing only the first page of product search, therefore, Global Sources has launched the "Premier Ad Space" and "Inquirer Ad Space", which will display your products in the best position on the keyword search page of the webpage, catching buyers' attention to the greatest extent and attracting buyers to make inquiries.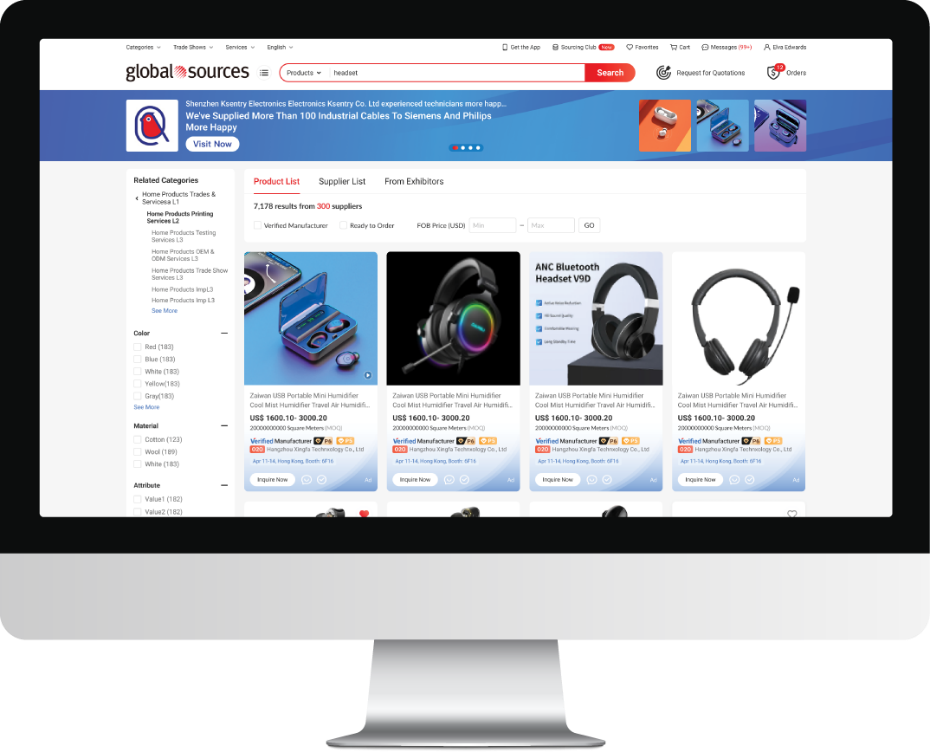 ---
Premier Advertising Position
When buyers search by keywords, the top banner on the search result page will show the products and brief introduction of premier suppliers, which helps suppliers catch buyers' eyes quickly.
At the same time, buyers can directly enter the supplier's homepage to browse other products of the supplier through the top banner. Each keyword will have four ads scrolling in turn.

Inquirer advertising space
When buyers search by keywords, the first row of the search result page will show the products of premier supplier in the most conspicuous position, which attracts buyers' interest and improves the click rate and inquiry rate of buyers.
At the same time, the logo of premier member will appear below the product. Each keyword has only four advertisement positions on the search result page.

 *Note: Premier members have one premier ad space + one inquirer ad space opportunity per year, each time can be consecutived for three months, during this period, suppliers need to change at least two times of the ad content.
---
Hurry and sign up as Global Sources premier supplier,
In this competitive trade era,
Get business opportunities one step ahead of others!
For more service details, please contact your sales representatives.